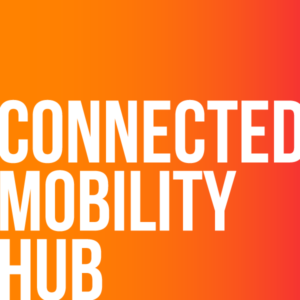 Connected Mobility HUB
Who we are? The Connected Mobility Hub is an acceleration channel. We work to create ecosystem. We support and promote startups that aspire to change the paradigm of mobility with the digitalization of the sector. We collaborate with corporates and investors in order to accelerate the new mobility. Would you like to be part? Join us!
Open Innovation
We help to create synergies between startups and corporates from the mobility sector.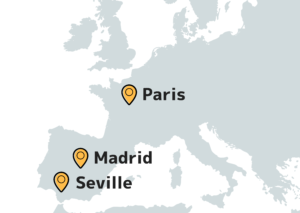 How do we help?
From Connected Mobility HUB we work to create synergies between startups and mobility corporates analyzing what innovation needs does a corporate have and searching for the startup able to supply this innovation or technology. We are convinced that if the different actors collaborates between each other, we can achieve great things.
Open Innovation Programs
We create open innovation programs where corporates, startups and public administration can participate with the aim to find solutions to certain problems or challenges.
In 2019 we will be launching a new open innovation program in Madrid focused in shared and multimodal mobility.
Pilots (POC-Proof of Concept)
We promote pilots between startups and corporates where the startup provide innovation as a solution to a corporate problem or opportunity. Examples of pilots that we have promoted:
Personalized carsharing for a major auto retail dealer.
App for a post-sale company that offers greater visibility and transparency of its service.
Reward system that promotes sustainable mobility in a large multinational.
Concept test of a new vehicle focused on the last mile.
Artificial vision system for semi-automated traffic management at intersections.
Shared parking system for carsharing in city centers.
Workshops
We arrange workshops about concrete problems or opportunities with startups and corporates as:
Workshop con Telefónica  (Febrero 2017). Pitch de diferentes startups del Hub y feedback360º.
Workshop con Venture Capital Voluntres (Marzo 2017). Temática: El capital riesgo en movilidad.
Workshop con Renault Syrsa (Abril 2017). Temática: Oportunidades en la transformación del sector auto.
Workshop con DGT (Mayo 2017). Temática: Oportunidades enmarcadas en la nueva DGT 3.0 de información conectada.
Workshop con Cabify (Octubre 2017). Temática: Los retos de los conductores en el sector del rail-hailingy lastmile.
Would you like to participate?
If you are interested in what you see and would like to participate in some way, get in touch with us. Together we can achieve small (big) changes towards more sustainable mobility.
Contact us
Investor Event
An annual investment event for mobility investors globally to meet mobility startups from across Europe.
Investment support: The Mobility Investor Event
Are you an investor? Are you interested in meeting mobility startups? Are you looking to invest in a high growth industry sector? Or are you looking for funding for your mobility startup?
The Connected Mobility Hub Investor Event is an event for specialist mobility investors where they have a chance to properly meet and analyse quality mobility startups from EU countries. The event includes pitches and networking sessions that ensure quality face to face time with each one of pre-selected startups, as well as for networking between the investors themselves.
2020 Investor Event
When? September 24th
Where? Granada, Spain.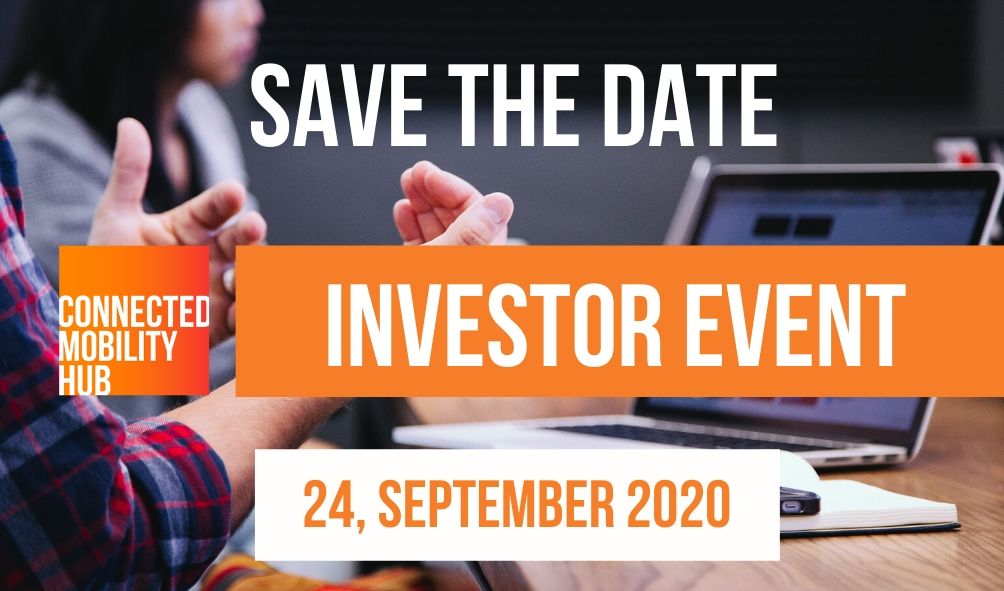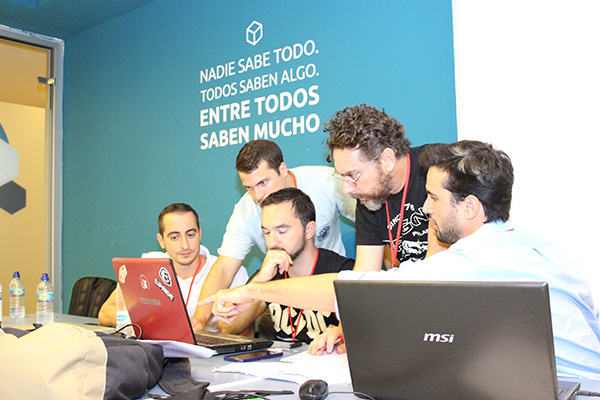 If you are a mobility startup and you are looking for investment, sign up for the 2020 selection process.
Register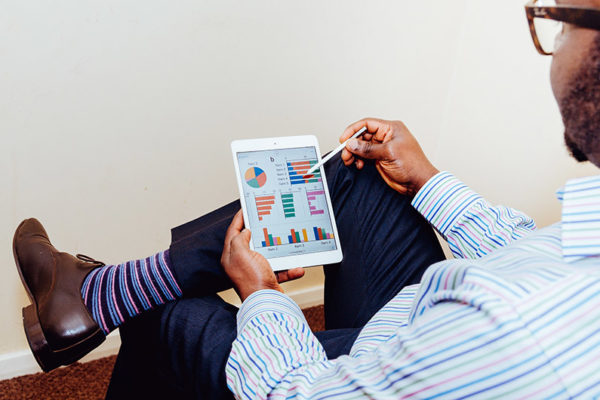 If you are a specialised mobility investor, or a generalist investor interested in meeting quality mobility startups, please sign up to request an invitation for 2020 Investor Event.
Register
2019 Investor Event
When? May 30th & 31st, 2019
Where? Málaga, Spain.
Selected startups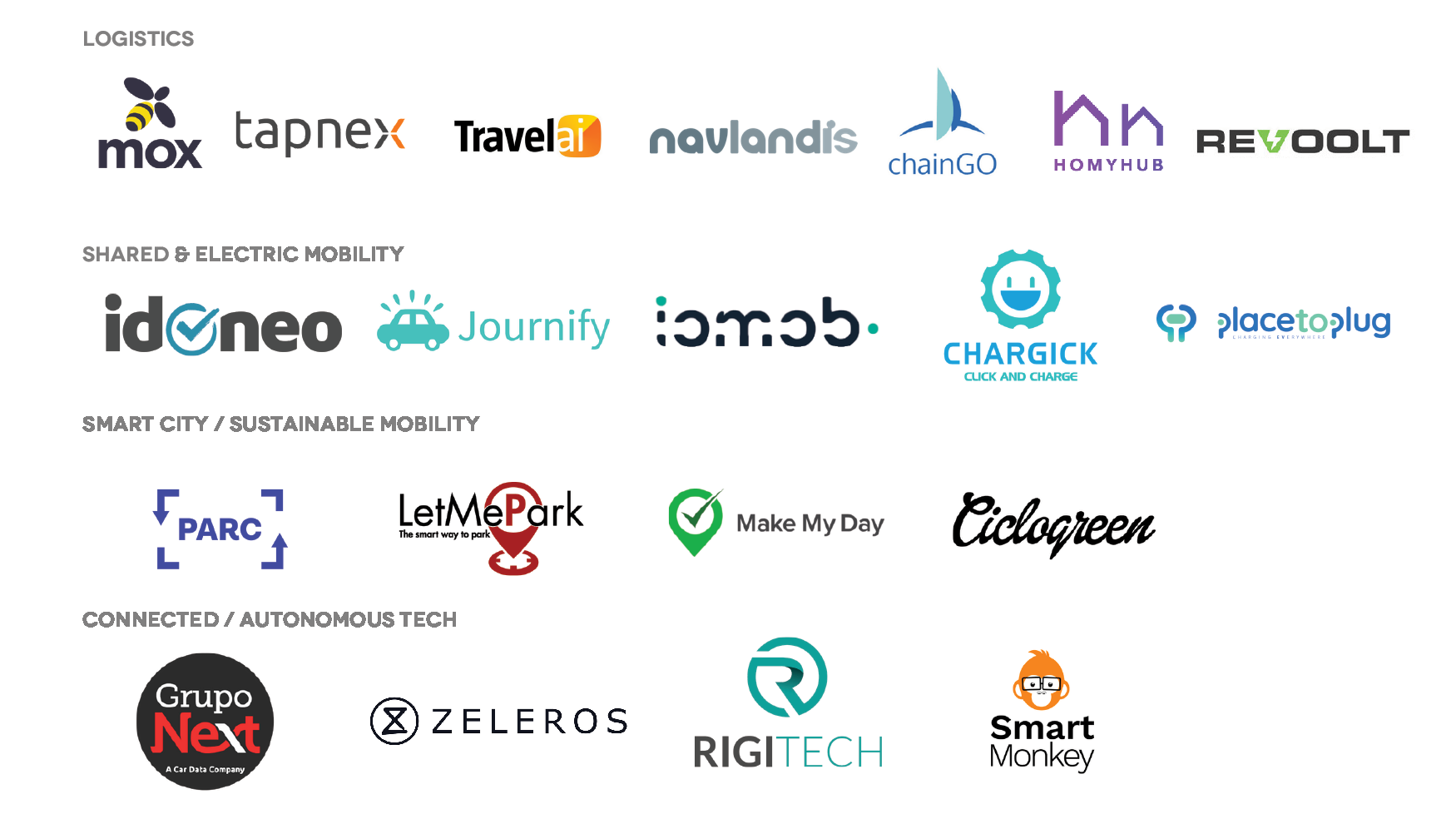 Investors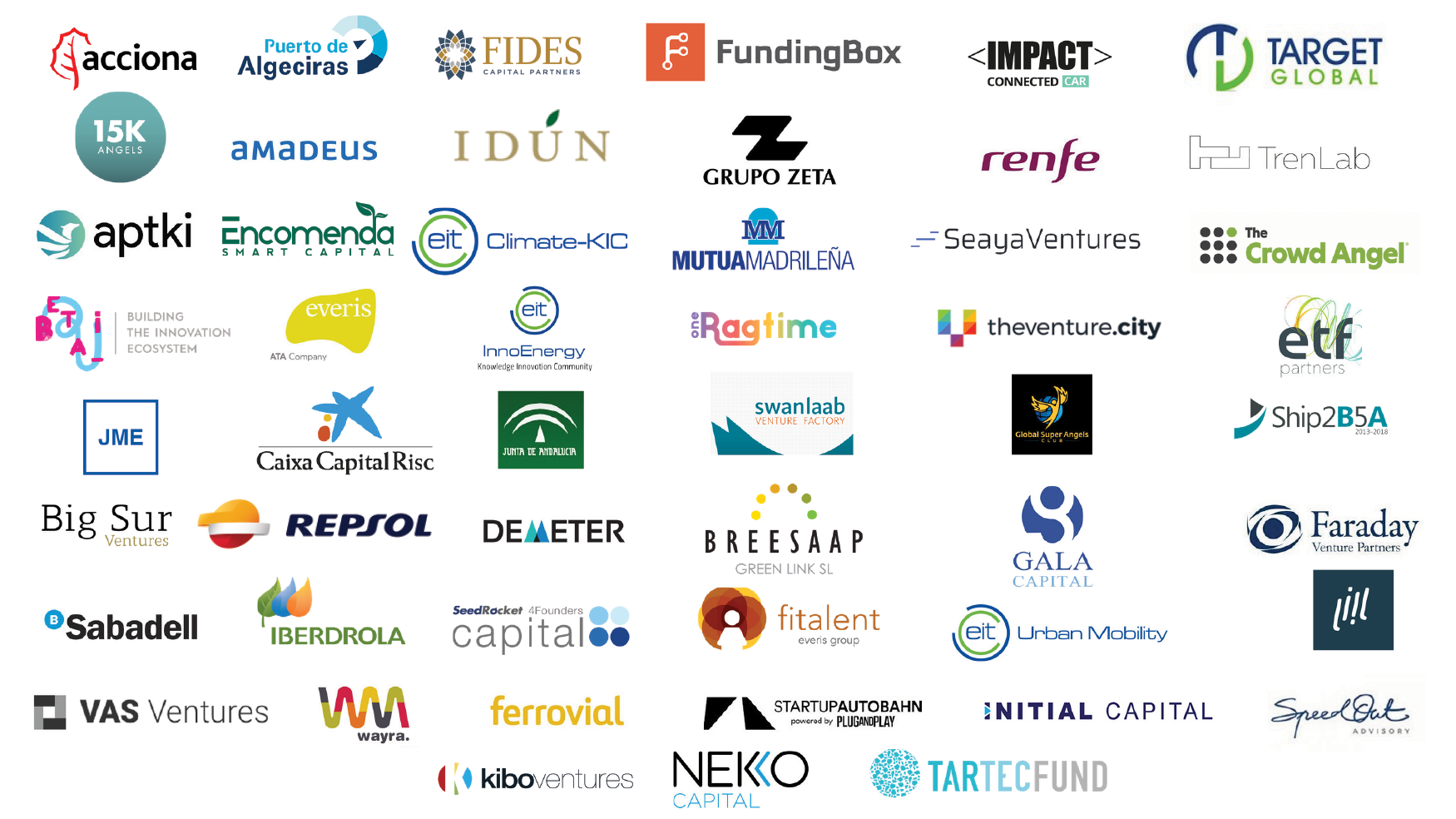 Agenda:
On May, 30th:
Open Innovation Day by South Summit
08:30 Welcome & Registration
09:00 Opening Ceremony
09:20 The Challenges in Innovation across all mobility sectors Earth, Sea & Air
09:50 Smart Mobility Powered By Space
10:10 Fundalogy: our invesment project by Unicaja
10:20 Break
10:30 Startup Competition: Block of Pitches #1
11:10 The Mobility Ecosystem, and how to expand it
11:40 Mobility as a Service
12:00 Towards a sustainable, efficient, and digital railway: What are our challenges?
12:20 Startup Competition: Block of Pitches #2
12:50 Emerging technologies that will change the future of mobility
13:20 IoT Activation Programme: Accelerating the IoT Ecosystem through new connectivities
13:30 5G Technologies and Smart Mobility: Opportunities for innovation and entrepreneurship
14:00 Closing Ceremony
Investor networking and Co-investment discussion, by Connected Mobility Hub
15:45 Reception of guests
16:00 Quick introduction to the Hub
16:15 Two co-investment success stories, by Funding Box and Liil Ventures
17:15 "Investors anonymous" everyone gets to presents themselves to each other in a standardised format
18:45 End of the formal part of the day
Location:
Museo del Automóvil de Málaga
Av de Sor Teresa Prat, 15. Málaga

20:00 Cocktail with local and regional ecosystem players
Location:
Museo de Málaga
Plaza de la Aduana. Málaga.
On May, 31st:
Pitches and 1 to 1 meetings
09:00 Reception and Registration
09:15 Welcome
09:30 Logistic Startup Pitches
Mox, Tapnex, Travel AI, Navlandis, ChaingoTech, HomyHub, Revoolt
11:00 Cars & Coffee: Networking Coffee between investors and startups (meetings 1 to 1)
11:45 Shared and Electric Mobility Startup Pitches
Idoneo, Journify, Iomob, Chargick, Place to Plug
12:45 Smart City / Sustainable Mobility Startup Pitches
Parc App, Letmepark, Make My Day, Ciclogreen
14:00 Cars & Lunch: Networking lunch between investors and startups (meetings 1 to 1)
15:30 Connected / Autonomous Tech Startup Pitches
Grupo Next, Zeleros Hyperloop, Rigi Technologies,
Smart Monkey
16:30 Cars & Coffee: Networking Coffee between investors and startups (meetings 1 to 1)
17:15 End of the event
21:00 Dinner with the ones that are left in Málaga
Location:
Edificio Múltiple de Servicios Municipales
Paseo Antonio Machado, 12. Málaga.
Our sponsors

HUB Ventures
As part of our actions to promote the creation of connected mobility projects, we launched "Hub Ventures", a venture builder program where we form high potential teams and propose business ideas for development. The objective is to generate startups with market-fit whose business is based on the field of mobility.
If you are interested in the work that we do in Connected Mobility HUB and would like to collaborate or to be part of the community, please leave us a message and we will reply as soon as possible.
Or if you prefer, you can write directly to: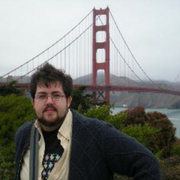 Juan Jesús Velasco
Head of HUB Ventures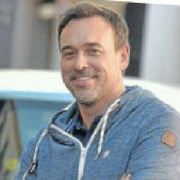 Sergio Díez
Co-Founder - Open Innovation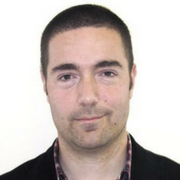 Tom Horsey
Co-Founder - Investment
Rafa Camacho
Collaborator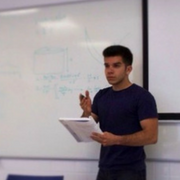 Gabi Cahueque
CMHUB Member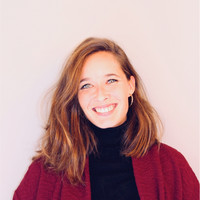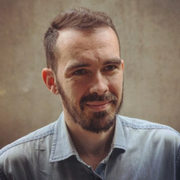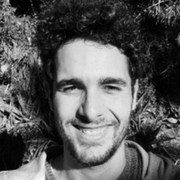 Jerónimo Ruiz
CMHUB Member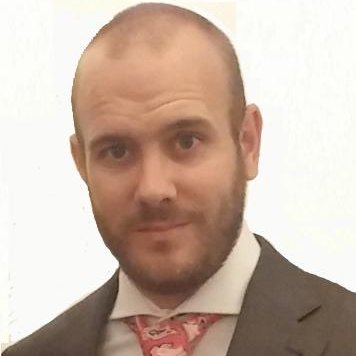 José Manuel Sánchez
Mobility Expert and Editor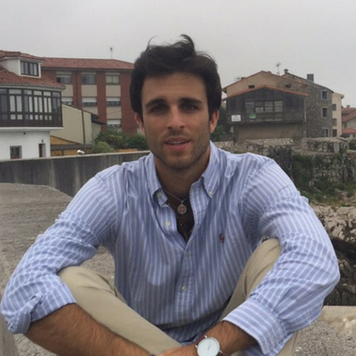 Miguel Urquía
Project Responsible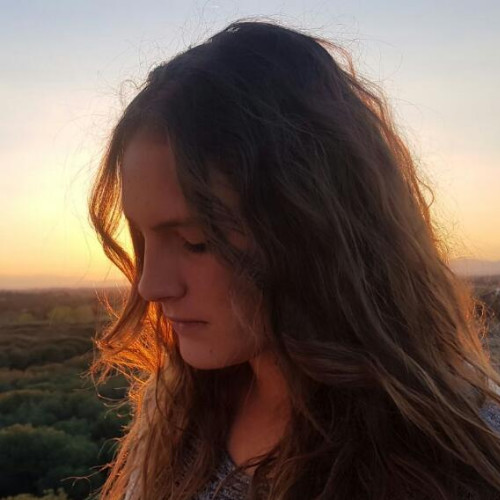 Lucía Benito
Communications